Our Upholstery Cleaning Services Are The Best In Stockwell, sw8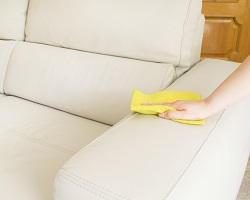 A Professional Upholstery Cleaning Service
Upholstery cleaning is more than just a surface clean, and our team of experts ensure that all furniture is deep cleaned, restoring them to their beautiful original state. Our upholstery cleaners have been trained to an exceptionally high standard, which means that you know your furniture is in safe hands as soon as they arrive. Our Stockwell upholstery service always use top of the range tools and equipment, along with eco-friendly methods and products to bring you the best results long lasting results.

We understand that upholstered furniture needs special attention and is one item that requires specific handling. Therefore, we tailor our services to suit exactly what your furniture needs, each treatment is based on the specific fabric and individual piece of furniture. From a single armchair, to an entire suite of furniture for professional cleaning; we provide the same quality service for every job that we do.

Different Types Of Cleaning Techniques

We offer several types of upholstery cleaning to cover various materials such as leather and fabrics. We also offer dry cleaning services which allows us to quickly clean delicate fabrics without causing any damage or fading. This ensures that you get better results in less time with less water needed.

Our team can also complete steam cleaning treatments which are ideal for getting rid deep down into fabrics, ensuring better hygiene and dirt removal. As steam cleaners penetrate deep into the fabric they can get rid of tough stains such as red wine, coffee and food stains meaning your furniture will be spotless after use have been done with it.

Advantages Of Getting Your Furniture Cleaned Professionally
Why put yourself through the hassle of trying to clean your furniture when you could just sit back and relax while we do all the work? Here are some more advantages of using Stockwell's professional upholstery service:



Stains Removed: Our experienced cleaners can remove even the most stubborn of stains from your furniture's fabrics safely without affecting its properties.
Better Hygiene:

Regularly cleaned upholstery keeps out germs and dirt, making sure that your home is a healthier place to live in.
Restores Colour: Our professional steam cleaners will refresh even dullest couch or armchair bringing back the colours vibrancy.
Longevity:

Professional treatments make sure your furniture lasts longer looking great year after year.
So if you're looking for a reliable Stockwell upholstery cleaner - look no further than Carpet Cleaning Stockwell. Give us a call today on
to find out how our team can help you restore your home furnishings back to their former glory!